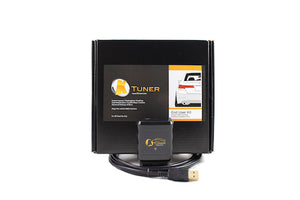 Our KTunerFlash tuning package comes with a single KTuner hardware unit paired with a single user license for the KTuner software.
Our entry level tuning kit.
This unit is locked to one ECU and allows you to alter the settings in your ECU.
Return to factory at any time and unlock the unit to resell.
This allows datalogging and reflashing right over your factory OBD2 port!
KTuner uses direct USB connectivity for fast data transfers.
Please see our list of supported vehicles for platform specific information.
When ordering, please include the year, make and model of the vehicle in the comment box