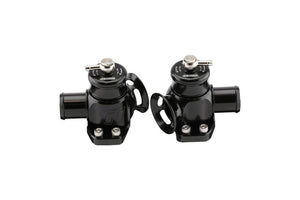 The Turbosmart Kompact BOV suits the KIA Stinger and Genesis Sport G80 models, a direct fit high-performance replacement for the factory all plastic unit. The Turbosmart unit comprises billet aerospace-grade aluminium with high-temperature seals that allow for minimal leakage and a complete seal across the bypass aperture, providing as much turbo performance as possible.  
Benefits include: 
Direct fit upgrade for the factory BOV on KIA Stinger/Genesis G80 3.3L V6 
Packaged with a blanking plug to switch the unit into the pure vent to atmosphere or plumb-back modes 
All billet CNC construction and attractive anodized finish Manufactured, assembled and validated in-house at Turbosmart HQ.